My MTS app
Application for MTS Belarus subscribers.
Install it on your smartphone or tablet, and all data of your personal account will always be at your fingertips.
Available for download on Android and iOS devices.
All information in one app
My MTS makes it possible to
Connect as many phone numbers as necessary and manage them;
Monitor the account balance;
Control the balance of traffic, minutes and SMS;
Control the Open Internet expenses;
Check the payment history;
Obtain up-to-date information about payment by installments;
Review the charges made from the account for the last 5 days;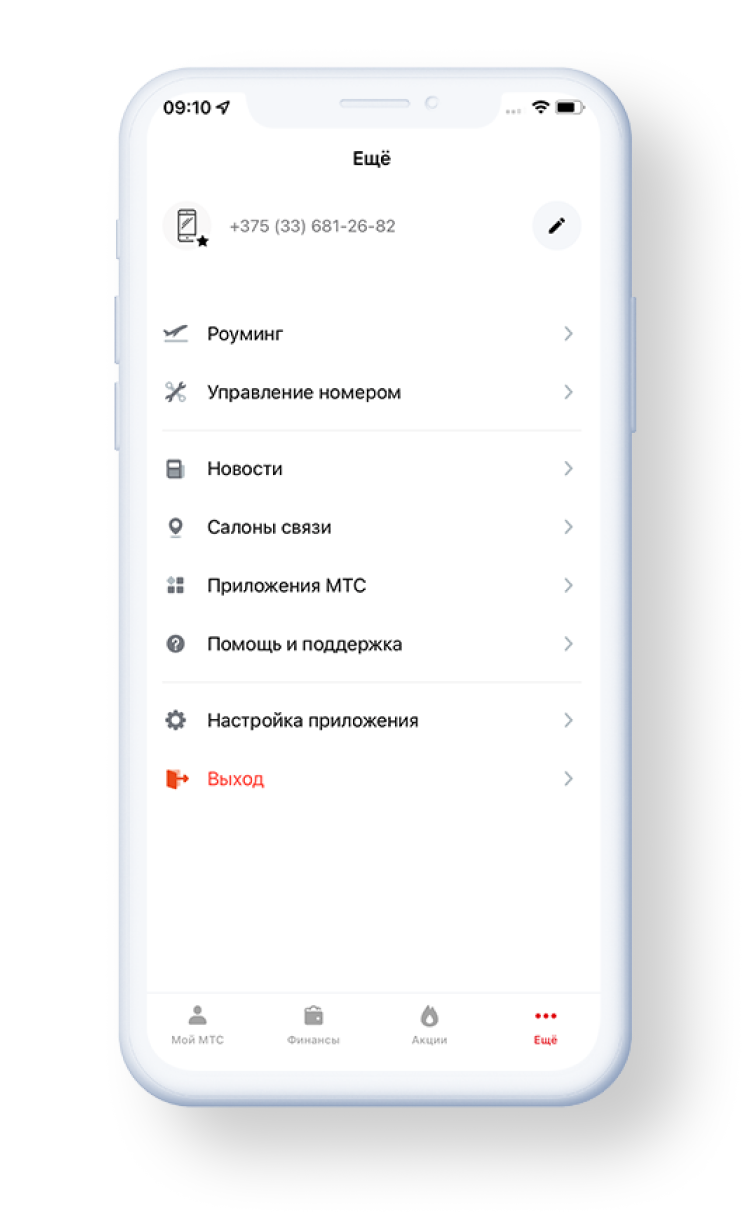 Order a free itemized statement of charges;
Activate and deactivate services;
Browse roaming rates and get access to special roaming offers;
Exchange bonus points in the MTS Bonus program;
Top up the account balance and make installment payments.
The app is available in Russian and Belarusian.